Wham Bam thank you man!
Just returned from a 6 day long trip on my Yamaha Rhino and we were the only one of the three units that did not have starting problems due to battery discharge situations.  All three had dual batteries but I was the only one with the TRUE Universal Dual Battery Kit and even though I had more stereo and lights than the other guys my start battery always stayed fully charged.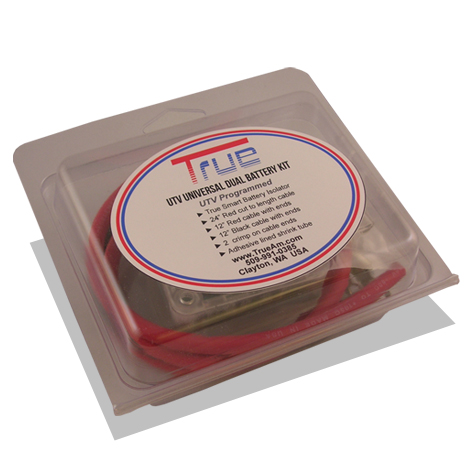 I think you'll be getting a call from my two partners as they were rather embarrassed and had to listen to my chiding for the rest of the trip.  Poor little Polaris owners had to get jumped by a Yamaha tisk, tisk.
Thanks again for supplying a great dependable product.
Sam S.  
Kentucky, USA 
(Visited 50 times, 1 visits today)